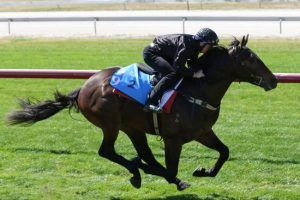 888Racing displayed another facet of their skills in preparing a Street Boss-La Kalima colt to be one of the Inglis Ready2Run top seller's.Prepared for the historical Sandown Lodge the hammer dropped on the colt at $230,000 after it was passed in,as a yearling,at the Vobis Gold sale at $65,000.
Breezing up in a good time of 10.83 the son of Street Boss was sold to top NSW trainer Kim Waugh.
The colt's stint at the stable's went to plan perfectly with Dean's horsemanship,diligent staff and the world class facilities inc.water walker and Mornington racetrack providing an ideal scenario resulting in a pleasing sale result.
Sandown Lodge's Lyn Armanasco and John Dickson were thrilled with the sale which auger's well for a relationship that the stable look's forward to continuing.Thank's must also go to Kane Harris for his assistance in the selling of the colt.